Mobile and Online Banking Upgrades Coming May 7th
Scheduled maintenance will take place May 7, 2019 beginning at 4:00 am Pacific.
Mobile and Online banking will be unavailable the morning of May 7th to install several new features on the platform. Transferring funds will become more flexible and convenient. You'll have the ability to edit scheduled transfers instead of cancelling and starting over. And, you can apply edits to the entire series or a single transfer!
Look for the new "Option menu" in the upper right corner of each account tile in mobile or online banking and the enhanced transfer screen located at "Quick Transfer".
Another enhancement you will notice is the clear posting of your loan interest rate on the loan account tile. TwinStar Credit Union is also committed to providing a mobile and/or online banking experience that is accessible for all. As a result, users will be able to select a "high contrast mode" feature from the Settings menu.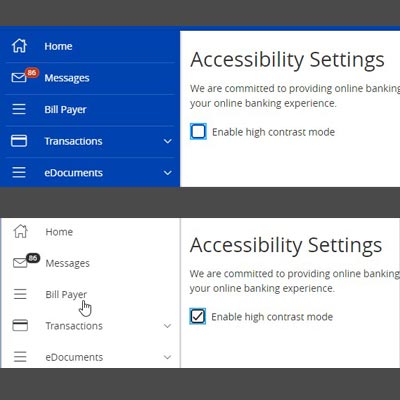 Thank you for your patience while we install these upgrades. We are dedicated to ongoing mobile and online banking improvements and hope you will enjoy these new features.