Chris Heck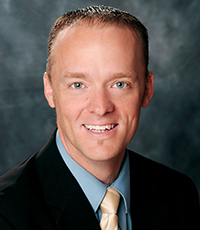 VP of Business Lending
1.800.258.3115
check@twinstarcu.com
---
Chris Heck is the Vice President of Business Lending for TwinStar Credit Union. With more than 18 years of banking experience, he specializes in business and commercial lending in Western Washington. His goal is to develop a comprehensive understanding of TwinStar member businesses: their immediate needs, plans and future goals. He strives to develop long-term, mutually beneficial business banking relationships.
 
Chris served as past-president in the Twin Cities Rotary Club and of the United Way of Lewis County.  He volunteers as a board member at the Hands On Children's Museum and Pope John Paul II High School and recently joined the Lacey Rotary Club.
 
Chris lives in Lacey and enjoys golf, baseball, and spending fall Saturdays at the University of Washington's Husky Stadium, rooting for his favorite college football team.