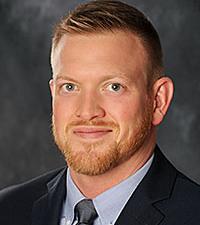 Business Services Manager
Serving Southwest Washington and Wilsonville
As a Business Services Manager with TwinStar Credit Union, my personal and professional aim is to identify and address the individual needs of each member I connect with in order to help establish financial strategies that will help their business realize its full potential. With a strong background in financial customer service, management, and as a previous business owner, I value the importance of transparent communication, integrity and business foresight – recognizing that each company has unique needs. Building and maintaining mutually beneficial relationships inspires and motivates me. Finding accurate and innovative solutions for our members is the high point.
I am part of the Tualatin Chamber Thrive Committee, the Leadership Clark County Development Committee, the Leadership Clark County Recruiting Committee, and a graduate of the Leadership Clark County program (class of 2017).
I live in Lake Oswego with my wife and daughter, love all things related to automotive racing, and support and assist businesses within the greater Portland and Vancouver areas.