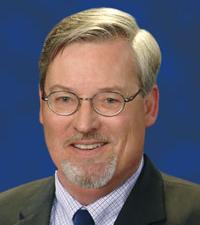 Mortgage Loan Originator
Serving Vancouver
---
Representing TwinStar Credit Union for over 13 years has been a great experience. We are part the credit union culture, a truly special environment. We can spend as much time with credit union members as they desire, helping them to make their best choice on major decisions for purchase, construction or refinance of homes and investment properties.
During 25 years in the business I managed a mortgage banking firm specializing in construction lending, worked in community bank real estate development, and managed the Northwest regional office of a mortgage lender specializing in manufactured home lending. All these experiences contribute to a broad knowledge of mortgage lending and the ability to help TwinStar members accomplish their goals with real estate lending.
I was born on the central Oregon coast and have lived most of my life in Washington and Oregon. I have traveled in Europe, lived in Brazil, and spent several years in California. I'm very happy to have been able to return to the Northwest and settle in Southwest Washington. I enjoy the outdoors, boating, fishing, gardening, and regional travel.
NMLS ID#: 613956