When a TwinStar employee sends a Secure Email to you, the message body will be displayed as the following: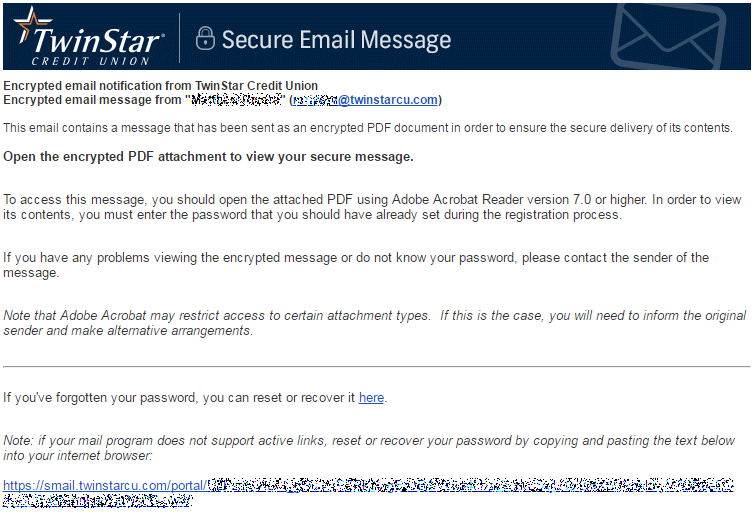 The Secure Email will be in the attached encrypted PDF file. Select the encrypted PDF file to view the Secure Email. PDF attachment locations may vary based on email providers.

As an example, Gmail PDF attachments are listed below the message in the following way.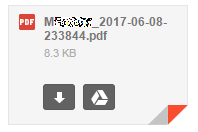 After selecting the PDF attachment, you will be requested to enter in the document's password. The password that it is referring to your Secure Email Registration Password. Enter this password.
After entering in the correct password, the PDF file will open and the Secure Email will appear as: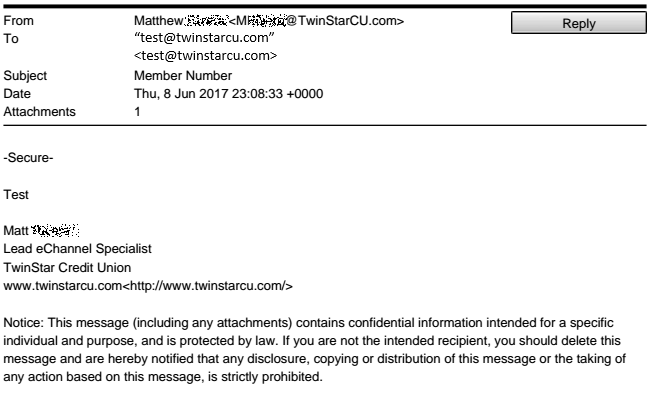 If files were attached to the Secure Email, the Secure Email PDF would need to be opened in Adobe Reader in order to view those attached files.
If you do need any additional assistance or have any questions, please contact us in one of the following methods:
Call 800-258-3115
Send an Online Banking secure message
Start a Chat conversation via www.twinstarcu.com
Visit a TwinStar Branch
Secure Email
Last updated on August 20, 2019.