TwinStar Credit Union Centralia Safeway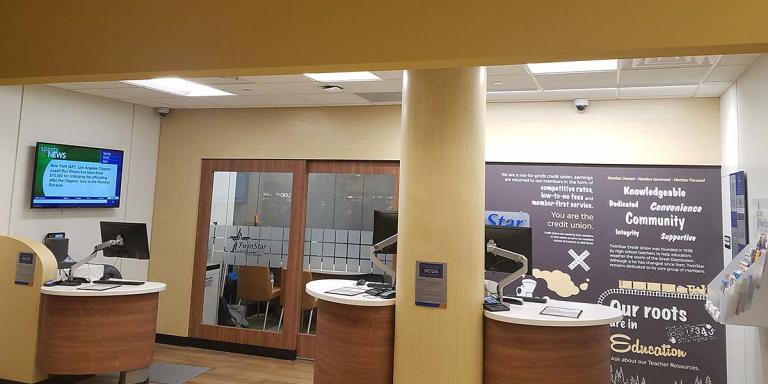 Hours
Mon - Fri:
9:00 am-6:00 pm
Branch Address
1129 Harrison Ave
Inside Safeway
Centralia, WA 98531
United States
About
Branch is located inside the Centralia Safeway
Sorry we do not have services for coin deposits/withdrawals, money orders, Visa cash advance, new pre-paid Visa cards, or night drop services.
Branch Services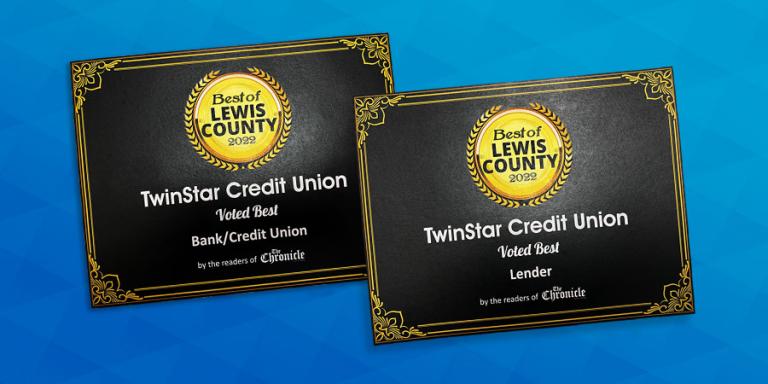 TwinStar Wins 2 Best of Lewis County Awards
Helping our members achieve financial well-being is at the core of our mission here at TwinStar Credit Union. That's why we are proud to announce that we won two awards in the Best of Lewis County awards – Best Lender and Best Credit Union/Bank. Thank you for your nominations and we're honored to be your credit union!