Home Loans
Our experts are committed to helping members find a great loan and make the loan experience seamless. With minimal fees, competitive rates and quality member service, we are with you every step of the way.
TwinStar Credit Union wants to support your dream of home ownership. Our experts will guide you through your first mortgage loan and explain the process. The loan process can be tricky, but we can craft a mortgage loan that fits your needs and make the home ownership journey seamless.
Conventional loans – high or low down payment options. Your loan can have flexible loan terms and fixed or adjustable rates, whichever is best for your home plans and objectives. Rates are very competitive and the fees will not leave you in shock.
Twin 100 - TwinStar's groundbreaking new mortgage program. The first of its kind, this program allows you to finance 100% of your mortgage. This is the best way to enter the home buying market with minimal costs since there are no down payments required. And unlike other programs, Twin 100 does not require you to purchase a home in a specific area or have any specific home ownership education certifications. This program is perfect for both the experienced or new home buyer. Learn more at TwinStarCU.com/Twin100.
Twin 97 - TwinStar offers a 3% down payment program that beats the competition. If you're considering purchasing a home — especially if you're a first-time homebuyer — you might be feeling a little overwhelmed with the up-front costs. Which is why TwinStar has created a special home loan program to ease the burden, with lower down payments and fewer restrictions on new borrowers. For full program details, see TwinStarCU.com/Twin97.
Construction loans – Due to the ongoing COVID-19 situation, we are not currently offering Construction Loans. TwinStar provides the option for a fixed rate, all in one custom construction loan or a short term construction loan for 9 or 12 months. A licensed contractor is required. Credit score minimum of 700 and the property must be owner occupied, investment or double wide or larger manufactured home. Monthly draws are available. Limited jumbo sizes are permitted. Contact a mortgage loan officer to get the ball rolling.
Land Loans – Not quite ready to build? Secure the land and build within 3 to 5 years. We can finance the land for you giving you time to work on equity, find a builder, and make future plans. Land purchases require a 25% down payment and have a 3 or 5 year term.
We also offer options for VA, FHA, and USDA loan programs. Read more or contact us today to learn about all of your options.
TwinStar Credit Union provides home loans with minimal fees and competitive rates with proven quality member service. We understand the local housing market, available financing options and we look out for you when it comes to your home and financial well-being. We're committed to helping members find a great loan, at a great value. We will help make your dreams come true!
You can apply online, call us, or simply stop by any of our convenient locations.
Ready to buy a home?
Check out our rates, get preapproved
Own your own home TODAY!
Here's what you'll need to get started.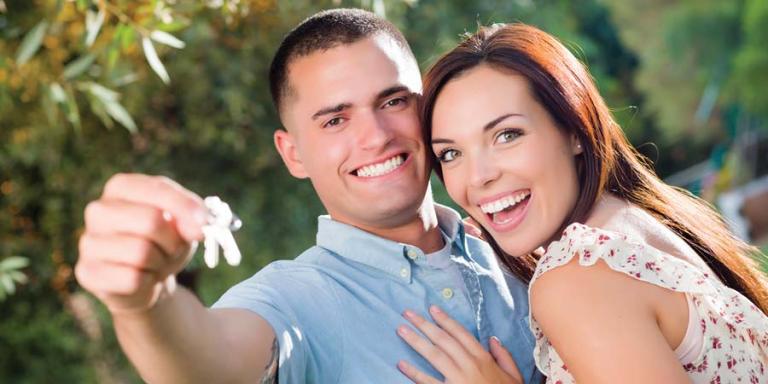 Pay stubs-most recent to cover the last 30 days
W-2 forms-most recent two years
Tax returns (self-employed or paid commission – two years federal tax returns (personal/corporate/partnership)
Bank statements-most recent two months
Retirement account statements – most recent quarter
Current debts-account #, balance, monthly payment
If you found a home:
Property tax information
Homeowners insurance-company, agent name, phone #
Purchase and sales agreement
Landlord's name and address for the past two years
Construction loans:
Two sets of plans
Description of materials
Construction contract between you and your builder