Ready to buy or sell a home? We are here to help! From finding the home of your dreams to financing it, we want to make every step in your home-buying experience as easy and as affordable as possible.
The HomeAdvantage® advantage
HomeAdvantage is an exclusive, free member service* that can help you search, buy, sell and save on your next home.
With TwinStar and the HomeAdvantage program, you have help each step of the way, including access to online MLS listings. Plus, if you work with an agent in our network, you can receive a special cash reward.* Visit a branch or click the link to get started.

Get pre-approved
Get pre-approved for the mortgage you'll need before you begin your search. It's the best way to know what you can afford and it tells sellers that you are a serious, qualified buyer.

Search for a house
Find your next home by searching current MLS listings made available through HomeAdvantage. Save your favorite searches and get email alerts when new properties come up.

Get an agent referral
Find a hand-picked, experienced real estate agent in the HomeAdvantage network.

Earn a cash reward
Just use any agent in the HomeAdvantage network to buy or sell your home, and you'll earn a cash reward equal to 20% of the agent's commission.
Own your own home TODAY!
Here's what you'll need to get started.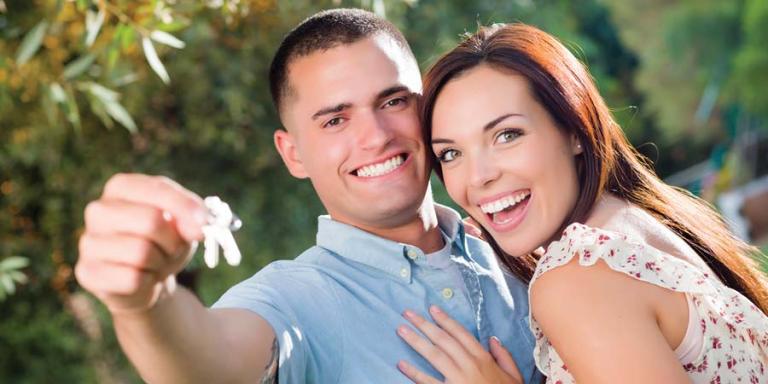 Pay stubs-most recent to cover the last 30 days
W-2 forms-most recent two years
Tax returns (self-employed or paid commission – two years federal tax returns (personal/corporate/partnership)
Bank statements-most recent two months
Retirement account statements – most recent quarter
Current debts-account #, balance, monthly payment
If you found a home:
Property tax information
Homeowners insurance-company, agent name, phone #
Purchase and sales agreement
Landlord's name and address for the past two years
Construction loans:
Two sets of plans
Description of materials
Construction contract between you and your builder
*The HomeAdvantage program is made available to members through a relationship between TwinStar Credit Union and CU Realty Services. Program cash rewards are awarded by CU Realty Services to buyers and sellers who select and use a real estate agent in the HomeAdvantage network of approved agents. Home buyers or sellers are not eligible for the cash reward if they use an agent outside this network. Using TwinStar Credit Union for a mortgage is not a requirement to earn a cash reward. Cash reward amounts are dependent on the commissions paid to the agent. TwinStar Credit Union has specific rules on how your cash reward will be paid out. Cash reward incentives are available in most states; however, are void where prohibited by law or by the lender. Please consult with a TwinStar mortgage lending officer to get details that may affect you.