TwinStar Community Foundation Awards $30,000 to Local Teachers
TwinStar's annual Classroom Cash program completed another successful award cycle by recognizing 187 elementary school teachers from Tacoma to Portland with awards of $160 each. Classroom Cash proceeds are used for an array of purposes in and out of classrooms. A few examples include new software tools, reading instruction kits, field trips, science equipment, calculators, furniture and even simple supplies like pencils and paper. In almost every case, the funds help obtain teaching tools that are unavailable due to budget cuts and other funding shortfalls.
Thanks to all our teachers for the amazing work you do! We're always impressed with the imagination and creativity of the Classroom Cash applications.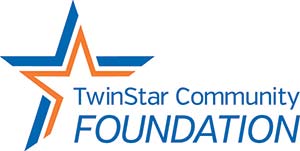 This year's Classroom Cash awards are also the first funds distributed from the newly formed TwinStar Community Foundation. The Foundation was formed to extend our community commitment programs and have an even greater impact in our communities. We're looking forward to enhancing our community involvement programs with innovative programs that you'll see coming from the TwinStar Community Foundation.
To learn more about Classroom Cash, click here.