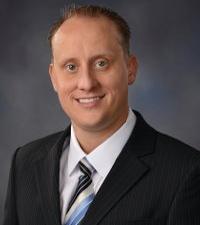 Business Services Manager
Serving Lewis County and Grays Harbor County
Hello my name is Shane Wood and I am a Business Services Manager for TwinStar Credit Union. I started with TwinStar many years ago as a teller and I have had the privilege of growing both personally and professionally with the credit union. I greatly enjoy the role I play in our credit union because I believe in what TwinStar stands for. Everything we do is about taking care of our members, not about maximizing profit for shareholders. I also enjoy the community focus of TwinStar. We contribute money and resources to great organizations throughout our branch footprint and beyond.
The TwinStar Business Services team has developed innovative products for almost any local business. From a sole proprietor to a large corporation, the TwinStar business team can offer cutting-edge technology and world-class service. Along with these great products and services TwinStar has a full service commercial lending program that works well with local businesses to help them stretch their goals and dreams to the next level. I look forward to treating you to a cup of coffee and learning more about your business as well as sharing more about TwinStar with you.
Shane is active with the Centralia/Chehalis Chamber and Greater Grays Harbor Inc. He serves as an ambassador and has held the positions of president and vice president of the ambassador group. He is a graduate of Leadership Gray Harbor. He also serves on the board for The Boys and Girls Club of Chehalis and the Visiting Nurses Foundation.