TwinStar Card Manager
The power to protect your TwinStar debit and credit cards is in your hands with the FREE Card Manager app.
Available for iOS and Android smartphones.
The Card Manager app gives you the power to control your TwinStar debit and credit cards with ease. Card Manager is a separate app designed to help you monitor and manage your cards the way you want. Card Manager offers you another way to protect yourself from fraudulent transactions if your card is lost or stolen. If you are trying to stick to a budget, Card Manager can help you set spending limits as well.
Title

What is Card Manager?

See what is possible with Card Manager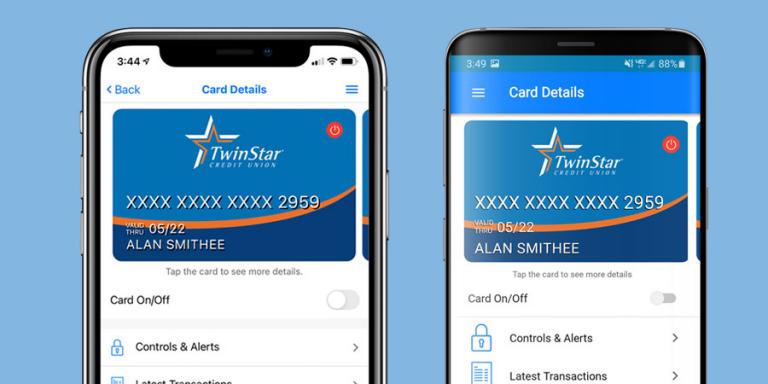 Turn your cards on and off
Misplaced your card? Turn it off until you find it. Simply open the app, select your card, and turn it off. No transactions will be allowed until you turn it back on!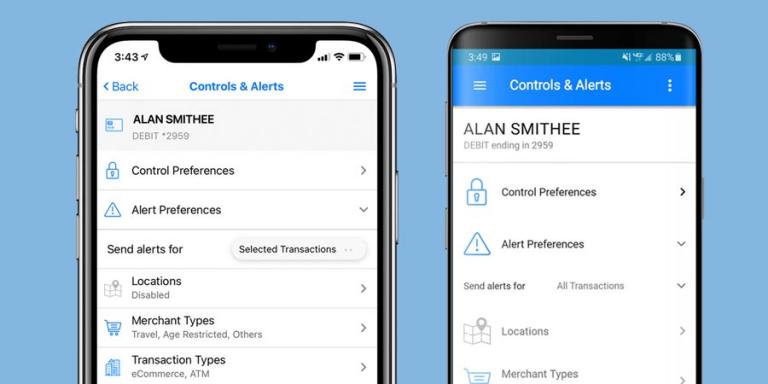 Get instant alerts
Receive instant alerts based on the rules you set. Want alerts on all transactions? Easy. Just online transactions? Done. Want to know if your card was used at an ATM? Card Manager does that. 
Control where and how your cards can be used
With the Card Manager App, you can block card transactions for online purchases, ATM transactions, or even merchant types. Want to allow spending for gas or groceries but block entertainment purchases? You can! Use the location settings to block purchases outside your area, or just filter out international purchases. Set spending limits for all transactions or just by category and empower yourself to stick to your budget.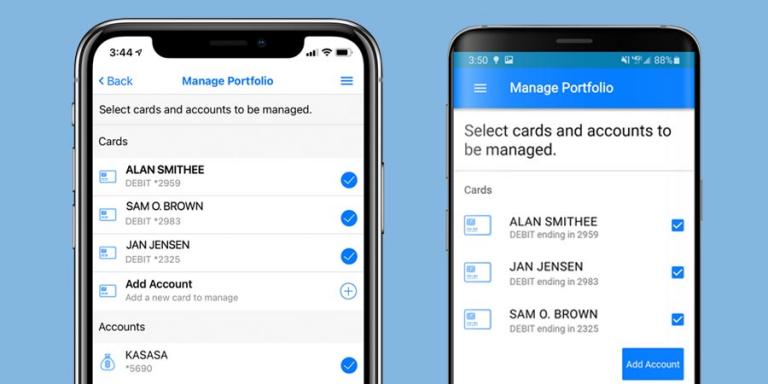 Add all your cards
Add all your cards to the app including joint accounts. When you register for Card Manager, you will enter your account number and all cards linked to your account will be available for you to control. 
Download Card Manager Today
This is a great app. After being ripped off by credit card fraud I installed this. It lets you know within seconds most of the time when a transaction goes through and you can turn the card off and back on virtually instantly. Highly recommend!
-
Google Reviewer
|
Attribution Information

Google Play Store
Android, Google Play, and the Google Play logo are trademarks of Google Inc.